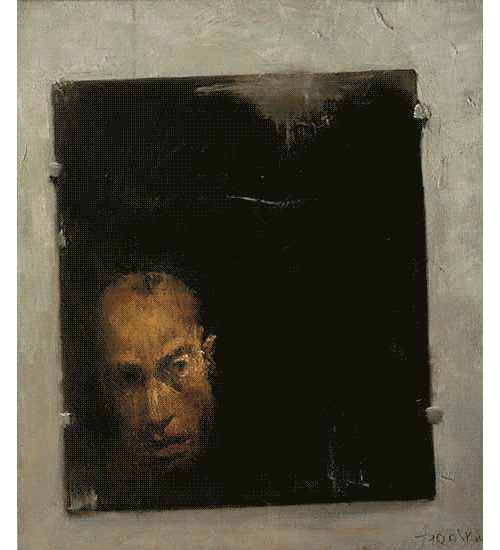 Born on the 5th of August 1961, Moscow.
Son of the architect E.I. Agroskin, he studied in the Krasnopresenskiy district art school in Moscow (1974-1977), and in faculty of Industrial architecture of the Moscow Architectural Institute (1978-1984). Currently living in Moscow, he has lived in Jerusalem (1991-1994), Paris (1994).
He worked as an artist-architect in the field of combined ornamental-typographic art (1985- 1995). Participated in the exhibitions: young artists of Moscow (1985, 1986, 1987), young artists of the country (1988), exhibitions run on a Republic-wide basis (1986), on a All-Union basis (1987, 1988), regional-basis (1991), and foreign exhibitions: Japan (1988), German Democratic Republic, Morocco, Dusseldorf (1989), Warsaw (1990), Belgium, Paris (1990, 1993), Edinburgh (1992), Washington (1994), Jerusalem (1998). Participated in the exhibition 'Youth of the Country' (1987), festivals of art: ART Klyazma (2004), АRT-POLYE (ART-FIELD) (2006), 'Forum Artist-run Initiative' (1998, 1999, 2002).
His works are kept in numerous collections of Russian artists' union, of the state Tretyakov gallery, of the Ministry of Culture of the Russia Federation, of the corporative bank collections, in Christian Kesey's collection (USA), in Lis Janstrup's (Denmark) collection, in private collections in Russia, France, Caldic Collectie, Rotterdam, The Netherlands, Collection of Alberto Sandretti, Italy, Great Britain, Israel, the United States of America.
Member of the youth organisation of the Moscow Regional Union of Artists (from 1985), Moscow Regional Union of Artists (1989), member of the Union of Artists of the USSR (from 1991), Moscow Union of Architects МUA (2009).
Painter. Architect. Designer. Creator of installations and structures.
(personal business).